Easy-to-Use Apps Tailored to Your Business
Which SalesVu apps do you need for your
POS
Easily Split Checks By Items, Seat Numbers, or Custom Amounts
Start a Tab on One POS and Close the Tab on a Different Terminal
Train Your Staff to Up-sell by Configuring Visual Modifier Prompts
Get Free Menu Configuration, Data Entry, and Technical Support
100% Free Single POS Terminal License
(Need more? Check out SalesVu Cloud)
CREATE FREE ACCOUNT
ORDERUP
Increase Customer Satisfaction with a Self Ordering Kiosk
Let Customers Make & Modify their Own Orders with Easy Visual
Minimize wait Times & Maximize your Table Turnover Rate
Connect to EMV Chip Readers for Fast Payment Processing
Reduce Labor Costs and Free up Staff to be more Productive in Other Areas
100% Free for One Terminal
(Need more? Check out SalesVu Cloud)
CREATE FREE ACCOUNT
ONTHELIST
Easily Setup your Table Floor-Plan by Simple Drag & Drop
Add Walk-ins to Your Waitlist & Text them When Ready
Allow your Customers to Add Themselves to the Waitlist & Monitor their Place and Estimated Wait in Real Time
100% Free for One iPad Terminal License (Need more? Check out SalesVu Cloud)
CREATE FREE ACCOUNT
REGULARS
Start Offering a Unique Rewards Program in your Business
Set Up your Loyalty Levels and Threshold in 2 Easy Steps
Reward your Customers Based on their Purchased Amount
Fast Activation by Text
Forget about Punch Cards, all your Customers need is their Phone Number!
100% Free Forever for up to X users & Y Locations
(Need more? Check out SalesVu Cloud)
CREATE FREE ACCOUNT
VIPz
Create and Send Pre-Designed Electronic Gift Cards in just a Few Taps
Redeem Partial Amounts from Gift Cards via Barcode Scanning
Advertise & Sell your Gift Cards Online (5% Transaction Fee)
Create Group-Based Deals & Discounts to Incentivize Customers
100% Free for One Terminal
(Need more? Check out SalesVu Cloud)
CREATE FREE ACCOUNT
INVOICE

Send Estimates & Invoices Directly from your Mobile Device
Accept Online Payments from all Major Credit Cards
Get Notified as soon as a Payment has been Submitted
Track Outstanding Invoices and Completed Payments
100% Free for One Terminal (Need more? Check out SalesVu Cloud)
CREATE FREE ACCOUNT
WELCOME
Easily Publish your Calendar Openings for Online Bookings
View All Incoming Website/Smartphone Bookings at a Glance
Quickly Enter Call-in Appointments and Send automated Text Confirmations
Take Deposits To Avoid No-Shows for both Online and Phone Appointments
Add Walk-ins and Notify them via Text Message When You're Ready For Them
Use the POS Feature to Sell Services & Products from a Single Consolidated App
100% Free for One Terminal (Need more terminals? Check out SalesVu Cloud)
CREATE FREE ACCOUNT
HERE
Easily Sell Classes and Class Packages
Quickly Check-in Customers
Manage Your Class Schedule From Your iPad
Create the Class Schedule Easily Directly on your iPad
Keep Track Of Memberships Class Balance For Each Customer
100% Free For One iPad Terminal (need more terminals? Check out SalesVu Cloud)
CREATE FREE ACCOUNT
INCOMING
Go Paperless With An Interactive Kitchen Display System
Project All Your Incoming Orders Onto A Large TV Monitor
Streamline Your Operation Across Different Kitchen & Bar Stations
Quickly Tag Orders That Are Ready To Notify Your Wait Staff In Real Time
100% free for one terminal (Need more? Check out SalesVu Cloud)
CREATE FREE ACCOUNT
SHIFT
Go Paperless With An Interactive Kitchen Display System
Project All Your Incoming Orders Onto A Large TV Monitor
Streamline Your Operation Across Different Kitchen & Bar Stations
Quickly Tag Orders That Are Ready To Notify Your Wait Staff In Real Time
100% free for one terminal (Need more? Check out SalesVu Cloud)
CREATE FREE ACCOUNT
Need More Firepower For a Fast-Growing Business?
SalesVu Cloud gives you complete control & visibility across all your apps, devices & locations. One simple, fully integrated platform connects all your SalesVu apps in the cloud, so you can run your entire business from any device, anywhere in the world.


click on icons to watch video demo
We Also Deliver Exceptional Customer Support
24 / 7 / 365
At SalesVu, we pride ourselves on providing fully invested, attentive, immediately available assistance to all our customers. So we make your success with SalesVu a top priority year-round, from Day One.
Got a Question for Us?
We're here ready to help... ask away!
Click here to start a live chat with us
Click here for our Help Center
Customers and Case Studies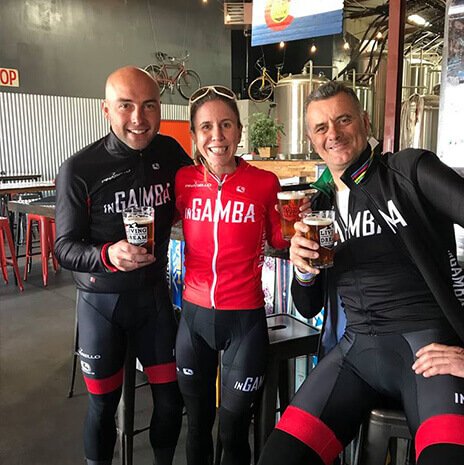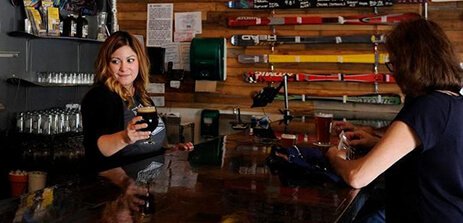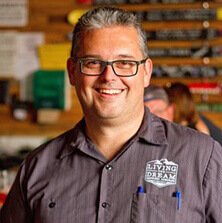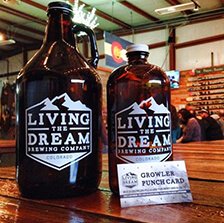 'I run a multi-million dollar retail operation, that also has not only retail, but also has production. We needed a partner who, if we had an issue, we could contact right away and they would get it fixed right away. So one of the best things that we realized early on, talking to SalesVu Reps Thomas, Luisa, Jon, and Dorota. The SalesVu team is accessible to us 24 hours a day.'
Jason Bell, OWNER
'LIVING THE DREAM'